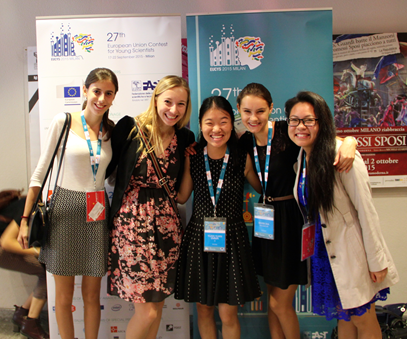 Nobody would imagine that EUCYS would bring us together…
Science has always brought lot of people into an everlasting friendship. Eucys is a really good opportunity to discover the talent of young scientists at an international level. I've never thought that I would build strong connections with other contestants from all over the world during these 5 days. Eucys is more than a competitive contest, it is rather an event where you can meet inspring, amazing and wonderful people.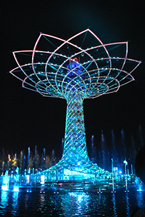 Arriving at Linate airport, on the 17th September, I was nervous and anxious. I was surrounded by people speaking other languages, by Italian students helpers and national organizers from all over the world. But quickly, I felt that Milan became my second home. People were welcoming and nice, it is probably due to the good weather.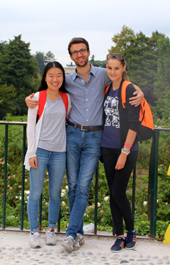 During my stay in Milan, the activities organized by the local organizers were unbelievable, including the visit at the Expo 2015. I will never forget one thing about that day. Two friends of mine from Czech Republic and I were amazed by the monument raised for this international exhibition, the Tree of Life. Other than being the symbol of the Expo 2015, the Tree of Life has its roots in innovation and technology. It draws thousands of people's attention everyday. We were speechless after its breathtaking show at night.
« Time flies when you are having fun. »
It was hard to say goodbye the last day. After the Boat Cruise on the Lake Maggiore, everbody had to go back to their respective hotels. We were all hugging each other and trying to plan our next holidays in order to meet each other again.
Fortunately, the Belgian delegation had an extra day to visit the centre of Milan. We gathered again with our lovely Slovakian friend and Italian student helper. We got the chance to visit Milan Cathedral and have a walk in this beautiful city.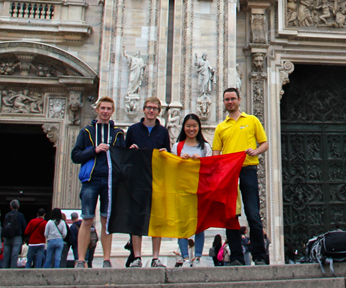 Here, I would like to thank the European Union and all the organizers, student helpers and contestants for making this event real. It gave us a perfect opportunity to learn from each other and build a better future together. I am really pleased to be able to represent Belgium at the 27th Edition of the European Union Contest for Young Scientists. Thanks to Antoine Van Ruymbeke, Mira Van Thielen, « Les jeunesses scientifiques de Belgique » and my High school,Collège Saint-Michel.
Yuan Yuan Emma LI
Contestant